Autovol was named a Top Workplace with the first place ranking statewide in the midsize business category in the annual Top Workplaces USA survey conducted by Energage.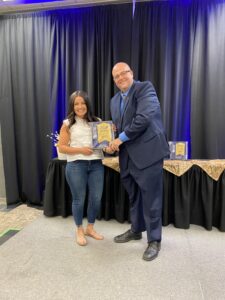 This is the third year running that Autovol has been named a Top Workplace in this independent assessment based on confidential employee feedback.
Autovol was featured in a special supplement to the Idaho Press October 22 edition.
The Top Workplaces survey measures 15 culture drivers critical to success, including alignment, execution, and connection, to name a few. Autovol is thankful to the many Solutioneers who voluntarily participated and contributed to our recognition.
"Earning a Top Workplaces award is a badge of honor for companies, especially because it comes authentically from their employees," said Eric Rubino, Energage CEO. "That's something to be proud of. In today's market, leaders must ensure they're allowing employees to have a voice and be heard. That's paramount. Top Workplaces do this, and it pays dividends."
Read more and check out all the Top Workplace finalists here.
Listen to our Solutioneers discuss our culture here.