It's been an eventful 2023 so far as Autovol leaders made a whirlwind tour as presenters at key conferences.
In January, Rick Murdock, Curtis Fletcher and Merrick Macomber co-led a session at the NAHB Builders' Shown in Las Vegas.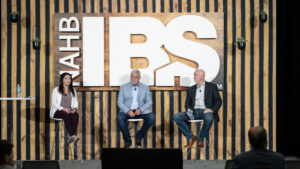 In February, Autovol hosted an event at its plant sharing company values and supply chain solutions with about 100 key suppliers. The event included keynotes on being a gamechanger featuring Rick, former BSU running back and Fiesta Bowl Winner Ian Johnson, and BSU professor Jeremy Graves.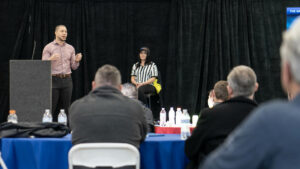 In March, Rick co-led a panel at SxSW on innovation in construction.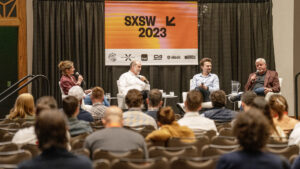 To close out the month, Rick also led the session, "Necessity Breeds Innovation," at World of Modular.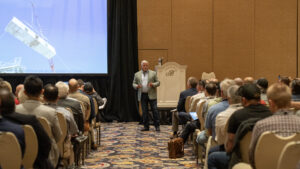 Also at World of Modular, Merrick Macomber joined a session on workforce development.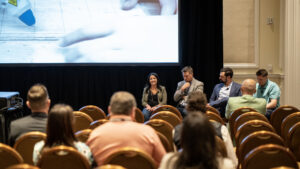 Autovol received the Modular Building Institute's Excellence in Innovation award, which Murdock accepted with Autovol Chairman Caleb Roope, and House of Design CEO Jeff Kappler at MBI's World of Modular conference in Las Vegas.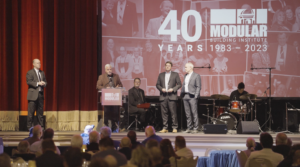 We'll be sharing insightful moments from all of these sessions throughout the year. To start getting e-news updates about these and other Autovol info, including our just-updated PDF brochure, scroll to the bottom of this page to sign up now.