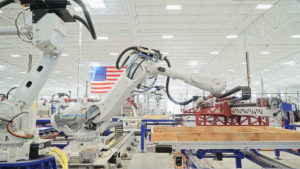 Just over two years since it broke ground, Autovol is now using automation in new ways as it nears completion of its first major affordable housing project. The project, Virginia Street Studios, will make high quality apartment homes more affordable to seniors in San Jose, one of America's 10 most expensive cities.
The 400,000 square foot Autovol factory has now successfully deployed its unique combination of construction trades and robotic automation. Autovol has hired more than 100 employees, which the company calls Solutioneers. Led by CEO Rick Murdock and co-developed by The Pacific Companies, Autovol is pioneering a new kind of modular construction.
Read the full feature article and watch the video showcase in The Idaho Statesman.
https://www.idahostatesman.com/news/business/article249181835.html